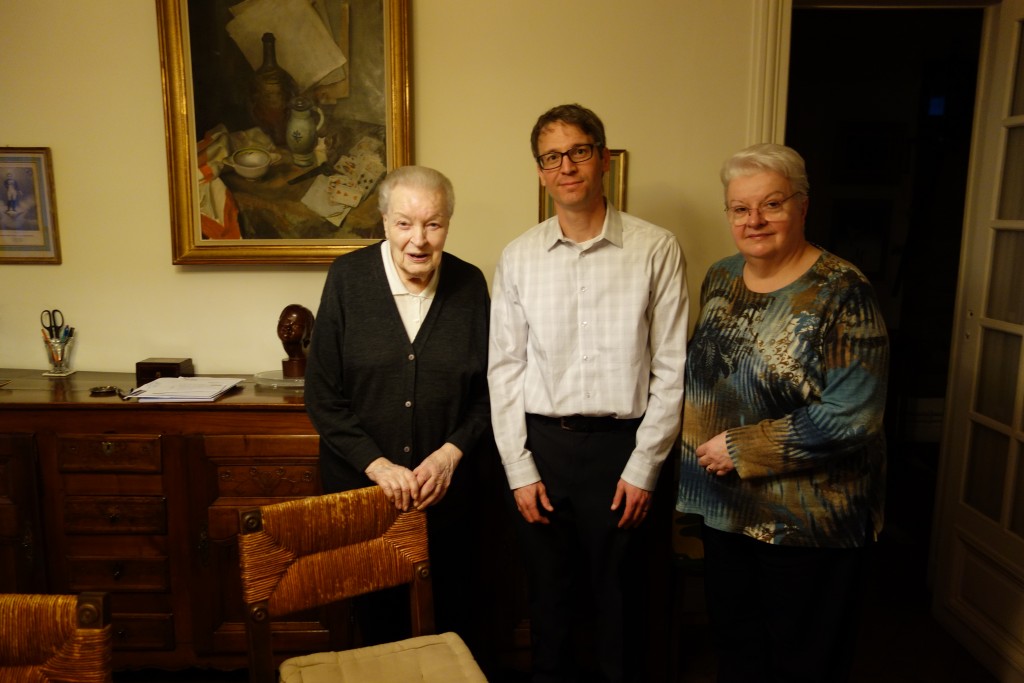 Domitorians continue to mourn the death last year of Madeleine Malthête-Méliès (née Madeleine Fontaine), who died in her sleep in Paris on July 8, 2018. Malthête-Méliès was working hard to document the history of early cinema long before film history, much less studies of early cinema, really existed as a distinctive field of research. Hers was surely among the longest careers of any film historian ever, distinguished by more than eighty-five years of research activity that began with personal conversations with her grandfather Georges Méliès, and ended only with her death at the age of 95. Those who had the pleasure of speaking with Madame Malthête-Méliès before she passed away last year will recognize in the sprightly performance of a young Chloë Grace Moretz as Isabelle in Hugo, some small glimpse of the intellectual curiosity, determination, dynamism, and firm self-assurance that still so much characterized the person of Madame Madeleine Malthête-Méliès well into her nineties.
Part of a family that bears one of the greatest names in all of cinema, Madeleine Malthête-Méliès' fascination with early cinema was formed during a childhood she spent in the company of her grandfather, "le grand Méliès," with whom she lived after the death of her mother Georgette Méliès in 1930 until her grandfather's death in 1938. Five years later, during the Occupation, she worked as secretary to Henri Langlois at the Cinémathèque française. While working at the Cinémathèque, Malthête-Méliès began in earnest what would become her life's work—documenting the long and distinguished multimedia career of her grandfather, while making every effort to locate all of his surviving films and to widely share her findings and her personal memories of Méliès with the largest possible international audience. In 1961, the centenary of her grandfather's birth, Madeleine Malthête-Méliès and her husband, Dr. René Malthête (1908-1978) founded Les Amis de Georges Méliès—later renamed the Cinémathèque Méliès—an organization that is still active today (and accepting new members) which has done much to sustain and enrich the marvelous legacy of Méliès for nearly sixty years.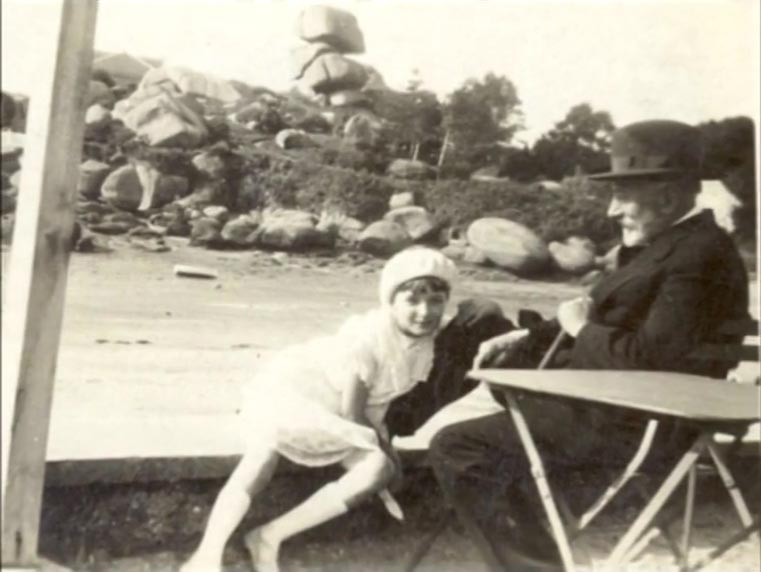 Georges Méliès died believing that most of the more than 520 films he had made between 1896 and 1912 were lost, having himself infamously incinerated his entire personal stock of nitrate films sometime around 1923—or so the story goes. Malthête-Méliès spent much of her lifetime trying to recover that tragic loss, tirelessly searching the world for surviving copies of Méliès' trademark "Star" Films. During her travels, she also screened 16mm copies of Méliès' films, often accompanying programs of her grandfather's films with her own boniments. (A precious record of one such screening, "Méliès' Magic Show" [1997], can be found on the Méliès The Magician DVD published in 2001 by Facets and Arte Video.) Thanks largely to her lifelong efforts, rediscovery of a 200th Méliès film title was celebrated at the Giornate del Cinema Muto in 2000, and more have been rediscovered since that date. The extensive film holdings of the Cinémathèque Méliès, along with many of the related documents, drawings, and artifacts that survived through the stewardship of Malthête-Méliès and her family, are now among the archival holdings of the Cinémathèque française. (See especially Georges Méliès, à la conquête du cinématographe [Studio Canal, 2011] and Méliès, magie et cinéma, ed. Laurent Mannoni and Jacques Malthête [Paris-Musées, 2002].)
The 1978 FIAF Symposium in Brighton was one of a number of FIAF Congresses that Malthête-Méliès attended over the years. Three dozen of the films Méliès made between 1900 and 1906 were screened in Brighton, legendary birthplace of early cinema studies and crucial impetus for what would become the so-called "new film history." While the films of Méliès assumed a key role in post-Brighton film historiography through the work of a number of other participants at the conference (and the many more whom they would later influence), Malthête-Méliès' own pioneering work as a film historian long preceded that landmark event. Indeed, in 1961, she wrote the centenary publication Georges Méliès, créateur du spectacle cinématographique, 1861-1938. More than a decade later, she wrote the authoritative biography of Méliès based on years of her own recollections, on numerous documents in her family's possession, and on personal interviews she had conducted with Méliès' surviving collaborators. An absolutely invaluable resource, Malthête-Méliès' Méliès, l'enchanteur was published by Hachette in 1973, republished in 1995 by Ramsay, and recently republished in a revised edition, Georges Méliès, l'enchanteur, by La Tour Verte (Grandvilliers) in 2011. Malthête-Méliès is also the editor of the volume Méliès et la naissance du spectacle cinématographique, published in 1984 by Éditions Klincksieck. This book is the published proceedings of the first of a series of conferences convened every fifteen years at the Centre culturel international in Cerisy-la-Salle (1981, 1996, 2011) that have been dedicated to re-examining the work of Méliès. Malthête-Méliès was the catalyst for this highly successful series of colloquia, and she was an active participant in each of its first three iterations.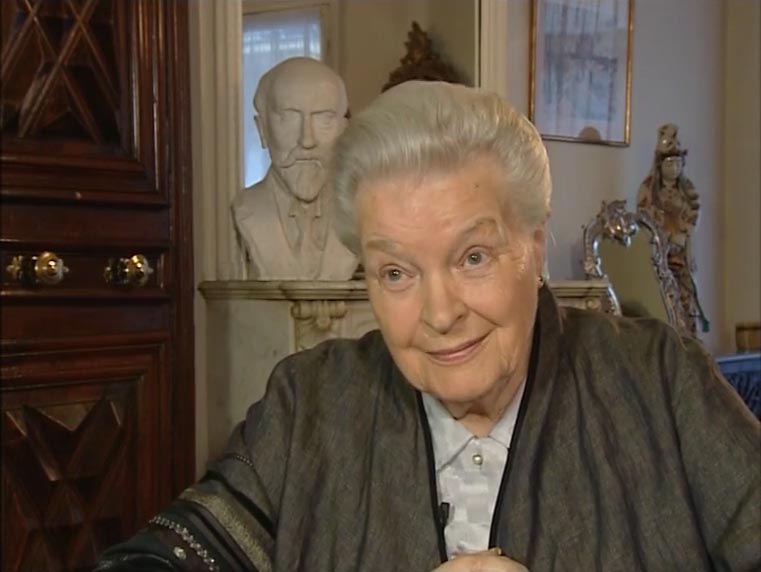 Much like Méliès' film business, which "was a family operation . . . and remained so" (Richard Abel, The Ciné Goes to Town: French Cinema, 1896-1914, p. 14), Méliès scholarship has long depended on his descendants, beginning with Madeleine Malthête-Méliès. Together with two of her children, Anne-Marie Quévrain and Jacques Malthête, Malthête-Méliès collaborated on the ambitious Essai de reconstitution du catalogue français de la Star-Film suivi d'une analyse catalographique des films de Georges Méliès recensés en France, which was published in 1981 by the Services Archives du Film du Centre national de la cinématographie, a comprehensive Méliès filmography containing detailed descriptive information about each Méliès film title known to survive at the time, based on the close examination of surviving prints. Since then, Malthête has been publishing prolifically about Georges Méliès and his older brother Gaston Méliès, also a film producer, including multiple books and numerous articles. Madeleine Malthête-Méliès is survived by her three children, Anne-Marie Quévrain, Jean-François Malthête, and Jacques Malthête. We treasure her memory and will long be grateful for her scholarship and her advocacy of early cinema and the work of Georges Méliès in particular.
–Matthew Solomon, Ann Arbor, Michigan, May 12, 2019