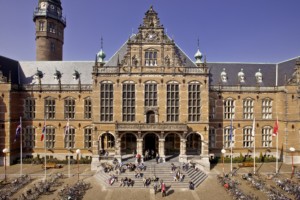 3 Assistant Professors Vacancies in Media Studies
Excellent research assessments and growing student numbers enable the Department of Media Studies and Journalism of the University of Groningen to hire 3 assistant professors. They are looking for candidates with expertise in a wide range of media related fields, including (but not limited to): Digital Culture; Media Theory; Visual culture; Media Innovation and Management; Journalism Studies.
The position is open to candidates with a wide range of research interests and theoretical and methodological expertise. Candidates should be able to teach courses in media studies and/or journalism studies on the BA and MA level, and contribute to the research programme. The position combines teaching (60%) and research (40%). The successful candidates are expected to teach in their English-taught BA programme in Media Studies, their minor programme in Media and Journalism Studies, and their Dutch and international MA programmes in Journalism.
Applications deadline: 25 April 2017 (23:59)
---