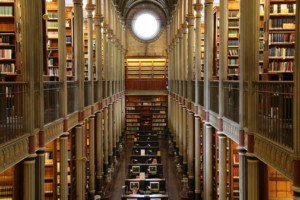 1 to 2 Doctoral Fellowship(s) to be offered
The Department of Arts and Cultural Studies, Faculty of Humanities, University of Copenhagen (UCPH), Denmark, invites applications for one to two PhDs affiliated with the project Uncertain Archives. The position is for a three-year period to be filled by 1 September 2017.
Big data archives offer themselves as reassuring, neutral and innovative systems for the oversight of today's information deluge. Yet recent information scandals suggest that big data entail not only big possibilities, but also a considerable range of uncertainties. It is these uncertainties to which Uncertain Archives is addressed. The project draws on liaison with computer technologists, sociologists, contemporary art practitioners and policy makers to forge a theoretically-informed approach both to the technical and to the ethico-political implications of archival uncertainty for the organization of knowledge today. We now seek to extend the group with two PhDs who wish to work on these issues on a scale that may go from intimate self-tracking devices to the infrastructural scale of the smart city. In particular we encourage applications that build bridges between computer science, health, urban studies, the arts and cultural theory.
Applications Deadline: 1st August 2017 (23:59)