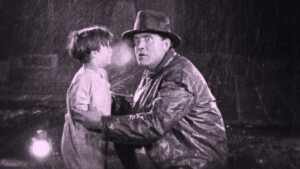 Finding an Audience for (Silent) Film Heritage Today: Online Panel
August 22, 2021, 4.30pm CEST
As part of the Bonn International Silent Film Festival, archivists and curators from institutes and festivals ranging from the San Francisco Silent Film Festival to the Czech Film Archive (Národní filmový archive) will discuss ways to bring early and silent film heritage to contemporary audiences.
People nowadays are privileged to have access to an increasingly broad and diverse range of leisure activities and cultural pastimes. At the same time, the sheer amount of restored and digitized films available for public viewing is constantly expanding thanks to the latest advancements in technology and increased funding opportunities. In light of this, careful strategies, innovative methods and creative ideas are required to find an audience for the (silent) film heritage today. This includes continuing to serve existing audiences via traditional presentation formats (such as cinema and/or festival programmes, broadcast television or DVD/Blu-ray releases) on the one hand whilst actively reaching out to new user groups and fostering an interest in the history of (silent) film among younger generations via alternative (digital) channels on the other.
This online panel discussion brings together representatives from some of the international film heritage institutions that have contributed films to this year's festival programme to discuss the most pressing issues when it comes to presenting, promoting and teaching (silent) film heritage.
Panelist*innen / Panelists: Robert Byrne (San Francisco Silent Film Festival),Thomas C. Christensen (Det Danske Filminstitut), Janneke van Dalen (Österreichisches Filmmuseum), Ellen Harrington (DFF – Deutsches Filminstitut& Museum), Adelheid Heftberger (Bundesarchiv), Elif Rongen-Kaynakçi (EYE Filmmuseum), Matěj Strnad (Národní filmový archiv)
Moderation / Chair: Grazia Ingravalle (Brunel University London)
The discussion will be in English and will take place via ZOOM. Please register with elisabeth.lewerenz@film-ist-kultur.de by Friday, 20th August, 6 pm CEST. Participation in the event is limited.
‍