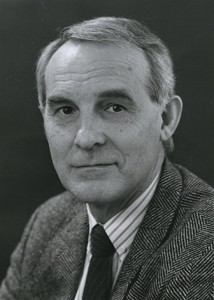 From our member François Amy de la Bretèque (francois.amy-de-la-breteque@univ-montp3.fr):

Dear friends of Domitor,
Jacques Richard has died. Early cinema historians will not forget that he was, with Jacques Deslandes, author of the book l'Histoire comparée du cinéma published in 1968 by Casterman (he co-wrote the second volume), which became a prototype for the new film history. He went on to specialize in early cinema study, as evidenced by his Dictionnaire des acteurs du cinéma muet (De Fallois, 2011) and his papers in various French film reviews such as Archives and 1895.
Jacques Richard was also a circus critic. He wrote the "circus" column in the newspaper L'Aurore from March 1968 to December 1979, then in the Figaro from March 1982 to April 1992 –before being in charge of its "television" column. He contributed to various journals, mainly Le Cirque dans l'Univers (1993-1997).
Philippe Goudard and myself have been preparing for several years, with Richard's collaboration, the edition of his complete writings including different studies entitled Trente ans de cirque en France 1968-1992 : chroniques de Jacques Richard, journaliste (Presses Universitaires de la Méditerranée) which will be published later on this year 2018 — you'll find warrants here.
This great figure of early cinema and performing arts history passed away without having seen this publication, but knowing that his work would be honored.
Domitorians, please share memories and tributes below.
("start the discussion" box)