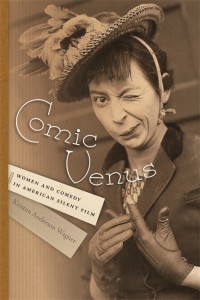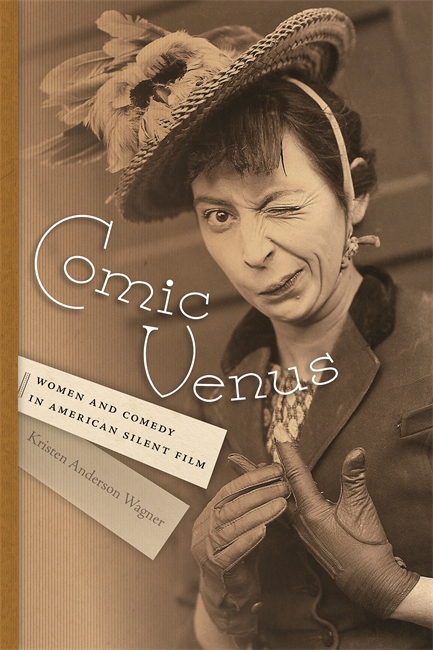 Female comedians such as Gale Henry, Louise Fazenda, Colleen Moore, Constance Talmadge were wildly popular during the silent film era, appearing in countless motion pictures and earning top salaries, and yet their names have been almost entirely forgotten. As a consequence, recovering their history is all the more compelling given that they laid the foundation for generations of funny women, from Lucille Ball to Carol Burnett to Tina Fey. These women constitute an essential and neglected sector of film history, reflecting a turning point in women's social and political history.
The diversity and breadth of archival materials explored in Comic Venus illuminate the social and historical period of comediennes and silent film. Kristen Anderson Wagner enumerates the relationship between women and comedy in four sections:
1- Beginning with the question of why historically women weren't seen as funny or couldn't possibly be funny in the public and male eye, a question that persists even today. Wagner delves into the idea of women's "delicate sensibilities," which presumably prevented them from being funny;
2- In chapter two, she traces ideas about feminine beauty and what a woman should express versus what these comedic women did express –as Wagner notes, "comediennes challenged the assumption that beauty was a fundamental component of ideal femininity;"
3- In chapter three, Wagner discusses how comediennes such as Clara Bow, Marie Dressler, and Colleen Moore used humor to gain recognition and power through performances of sexuality and desire. Women comedians presented "sexuality as fun and playful, suggesting that personal relationships could be fluid rather than stable;"
4- In chapter four, she examines silent comediennes' relationships to the modern world and argues that these women exemplified modernity and new womanhood;
5- And the final chapter of Comic Venus brings readers to understand comediennes and their impact on silent-era cinema, as well as their lasting influence on later generations of funny women.
Exploring the overlooked contributions made by comediennes in American silent film, Comic Venus reveals the thoroughly researched histories of these women and their groundbreaking movements in comedy and stage.