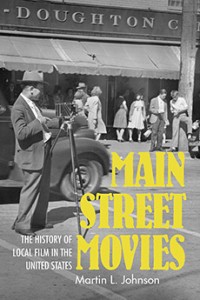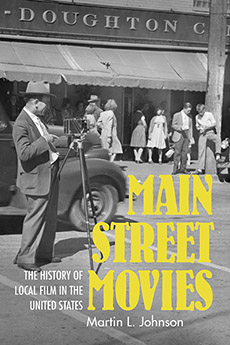 "See yourself in the movies!"
Prior to the advent of the home movie camera and the ubiquitousness of the camera phone, there was the local film. This cultural phenomenon, produced across the country from the 1890s to the 1950s, gave ordinary people a chance to be on the silver screen without leaving their hometowns. Through these movies, residents could see themselves in the same theaters where they saw major Hollywood motion pictures. Traveling filmmakers plied their trade in small towns and cities, where these films were received by locals as being part of the larger cinema experience.
With access to the rare film clips under discussion, Main Street Movies documents the diversity and longevity of local film production and examines how itinerant filmmakers responded to industry changes to keep sponsors and audiences satisfied. From town pride films in the 1910s to Hollywood knockoffs in the 1930s, local films captured not just images of local people and places but also ideas about the function and meaning of cinema that continue to resonate today.