Présences et Représentations des femmes dans les premières années du cinéma, 1895-1920
Jeudi 30 – vendredi 31 mars 2017
---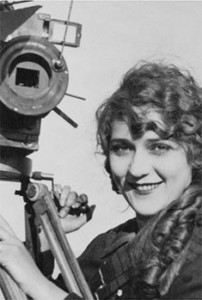 Description en anglais:
Since 1999 the Museum of Cinema and Girona University have jointly organized a seminar on the origins and history of cinema, now held every other year. The aim of this seminar, the only one of its kind on this subject in Spain, is to be both a forum for discussion and debate on a theme related to the origins and history of the cinema, and also a place where researchers can publish their research in these fields.
The 11th seminar is organised by the Museu del Cinema, The Department of History & History of Art at the University of Girona, the Consolidated research group in Theories of Contemporary Art and the Spanish Ministry Economy and Competitiveness.
It will gather many Domitor members and will have simultaneous translation into Catalan, Spanish and English.