The Cinema Museum in London and Kennington Bioscope present 'Back in Focus: The Centenary of William Friese-Greene' an online screening and discussion celebrating the centenary of William Friese-Greene. Mark your calendars for May 5, 2021 at 7PM (London)
See the program description below. More information and links to the events on their website.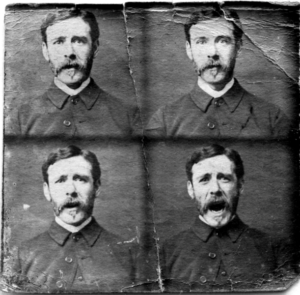 The Kennington Bioscope, in conjunction with The Cinema Museum, presents another episode of KBTV, available on YouTube, at the KBTV channel. William Friese-Greene (1855-1921) was a pioneering British experimenter with moving pictures, whose monument in Highgate Cemetery hails him as "The Inventor of Kinematography", and whose life – and death – were famously charted in the 1951 film The Magic Box, starring Robert Donat.
This online event, marking the hundredth anniversary of Friese-Greene's death, features contributions from Peter Domankiewicz, Stephen Herbert and Ian Christie, who will talk about his life, his achievements, and his waxing and waning reputation.